Today is the day I go in for my eye appointment. It couldn't have waited any longer. This morning when I took my glasses off to wash my face, I almost lost one of the nosepads down the sink drain. I need my new glasses NOW! I still only have a vague idea of what frames I want, but my boyfriend's appointment is immediately after mine, so I'll have time to shop around while he's getting checked out. He's never needed glasses, but thinks they look cool.
I finally sat myself down and typed up two eBay guides for the Influenster eBay campaign. My topics were "How to Measure Oxygen" and "Zombie Expert Techniques." Yesterday, my $25 eBay code came in and I was given the opportunity to submit two more guides for another $25. Since I live no less than an hour drive in any direction from a Sephora or Ulta, I do most of my makeup shopping from the two online giants (Amazon and eBay). I'm still expecting my shadow palette at the end of this month, but I decided to splurge a little with my new credits.
I don't feel totally justified in spending large sums of money on things that won't be a constant element in my makeup routine. Lipsticks and shadows that will only go with one or two outfits can be drug store items. On the other hand, eyebrow kits, brushes, eyeliner and foundation are things that I don't think twice about paying more. With that in mind, I knew I was in severe need of the perfect tightliner. Drug store products don't cut it for me, so I needed to do some research.
The consensus seems to be that Laura Mercier cake liner is the absolute best thing on the market. I read the reviews and a number of people complained that the activator was no longer available and that water just doesn't do the trick. Just so happens, there was a NIB activator on eBay, so I bought the pair. I always check the seller ratings before I buy cosmetics on eBay, but I've never had a problem with anything arriving in used condition.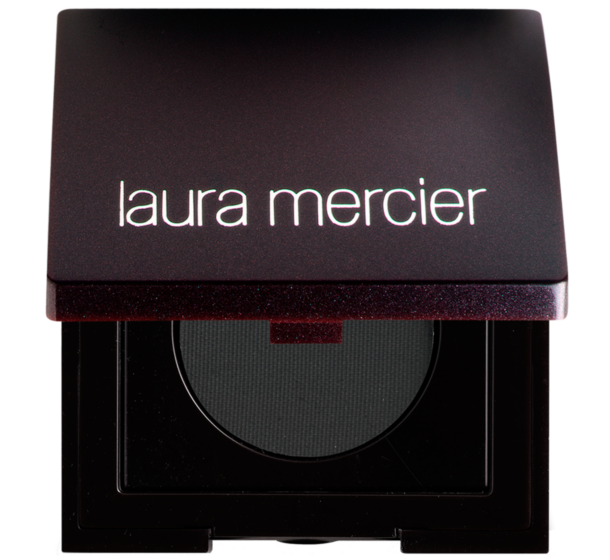 In addition to the makeup and glasses, I think my game book arrives this weekend, so this geek chick is super happy.